$46M waterfront apartment project in Irving passes halfway mark
December 3, 2020 byBill Hethcock forDallas Business Journal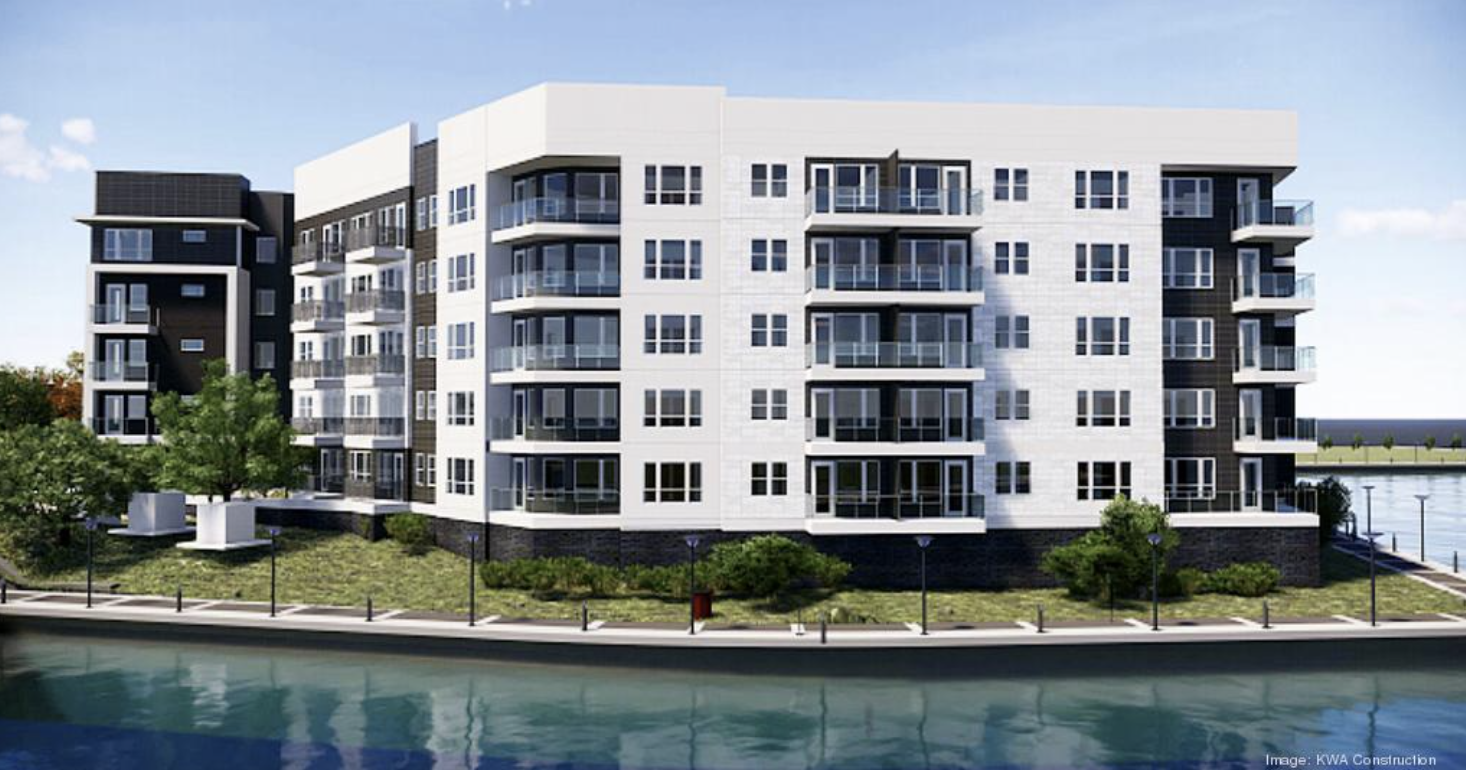 KWA Construction has topped out on 880 LYN, a $46 million, five-story waterfront apartment community sprawling over 3.4 acres on Lake Carolyn in Irving's Las Colinas district.
The community will offer 293 units ranging from 580-square-foot studios to 1,945-square-foot two-bedroom apartments.
The apartments, previously known as Legacy Lakeshore, are being developed by Legacy Partners and HGC Investment Management. They were designed by Dallas-based REES Associates.
"Topping out" refers to completing the uppermost portion or story of a building that's under construction. 880 LYN is scheduled for completion in October 2021.
The apartments' lakeside views are enhanced with amenities including a resort-style pool and spa with grilling stations and private cabanas. A two-story cardio and strength fitness center with floor-to-ceiling glass walls is also part of the project.
In addition, the community will have direct access to a new docking facility with water taxi service.
Brian Webster, president of Dallas-based multifamily general contractor KWA, said the project blends quality construction with top-tier luxury. The apartment complex is one of the latest projects in the rapidly growing area of Las Colinas that continues to lure companies from across Texas and out of state, he said.
"As a coveted area for businesses relocating or establishing headquarters in the area, this property will offer everything working professionals and young families desire in a home," he said.
Webster is bullish on the broader Dallas-Fort Worth apartment market as well, he said in an interview with the Dallas Business Journal.
"If we look at the apartment metrics around absorption in DFW, absorption has been really good," he said. "We continue to have in-migration and job growth in the DFW MSA. The fundamental metrics are still really strong for our region as it relates to support for the apartment community."
880 LYN's other amenities include a demonstration kitchen, wine grotto, sports bar and lounge, card room, business center, video conference room and private party suite with a kitchen, living area and dining room seating 14.
The property is located near public transit including the Dallas Area Rapid Transit and the Las Colinas Area Personal Transit System.
[ See All News ]