Apartment complex planned near Monrovia station
April 26, 2016 byCathaleen Chen forThe Real Deal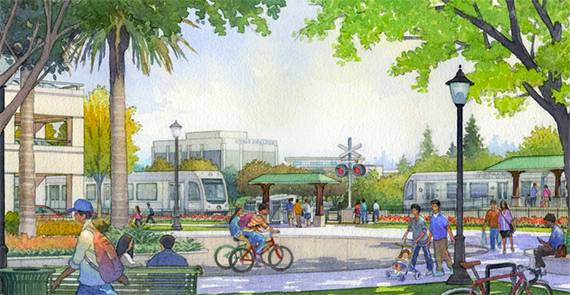 A 261-unit multifamily development has been proposed for a site adjacent to the new light rail station in Monrovia at 228 West Pomona Avenue.
Legacy Partners, a privately-owned national firm, announced it closed on a 2.8-acre ground lease for the site of the project, which is called MODA at Monrovia Station.
Legacy's partners in the joint venture include Griffin Capital and Silverpeak Real Estate Partners.
Slated for completion by early 2018, the MODA would feature amenities like a clubhouse, gym, courtyards and an expansive roof terrace, Urbanize reported.
The Monrovia station will be off the 31-mile Gold Line. MODA is among the first new tranist-adjacent developments in this district.
[ See All News ]