Concord Apartment Scene Suddenly Booming
September 16, 2016 byLisa P. White forEast Bay Times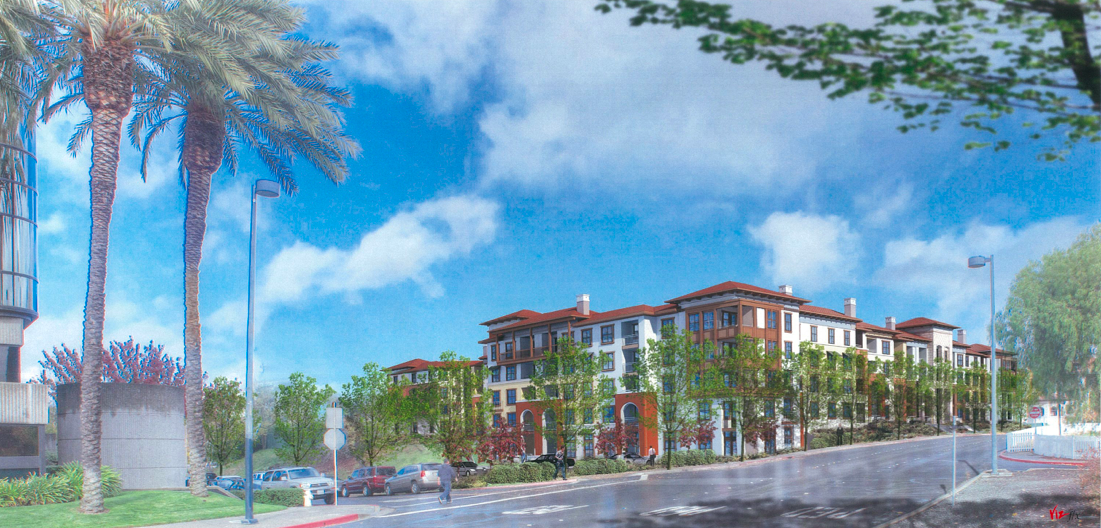 CONCORD — Construction begins this month on the first new apartment complex to be built here in more than a decade, a sign that the Bay Area's rental housing building boom has reached Concord.
Legacy Partners and SyRES Properties recently bought the 134-unit Renaissance Square apartments on Galindo Street and the adjacent 2.75-acre property where the companies plan to build the long-delayed second phase of the development. The firms paid $59 million for the Renaissance and $4.5 million for the vacant site, according to David Eichler, Legacy Partners' senior managing director for Northern California.
The $73 million apartment project will include 180 one-and two-bedroom market rate units and 371 parking spaces. The complex is expected to open in summer 2018.
Although there has been an influx of office and retail investment in Concord, including the planned Veranda shopping center and the Concord Naval Weapons Station, residential development has lagged, Eichler said.
"This site, with phase one being so high-end, it just made sense to try to buy both," he said. "It's a seven-minute walk to BART, walkable to the movie theater, walkable to Todos Santos Plaza; and if you need to drive anywhere, it's got a great road network."
Legacy Partners also built the 14-year-old Park Central on Galindo Street, the last large apartment complex built in Concord. The nearby Renaissance apartments were built as condominiums, but the developer finished construction in 2008, just as the housing market collapsed. As the economy sputtered, the owner shelved plans for the second phase of the Renaissance complex.
Legacy Partners and SyRES Properties are the latest in a growing number of apartment developers drawn to downtown Concord for its proximity to public transportation, restaurants and shopping.
A Washington firm has submitted an application to build a 231-unit apartment complex at the corner of Willow Pass Road and East Street that includes such amenities as a bike shop, lounges, a furnished rooftop deck with fire pit and outdoor kitchen.
Directly across Willow Pass Road, a Santa Cruz-based company has proposed building a seven story, 171-unit apartment building on the 1.53-acre former Blockbuster Video site. The project includes studio, townhouse and one- and two-bedroom units, 272 parking spaces, an interior courtyard, swimming pool, bike storage and lounges.
Two former redevelopment properties near the BART station also have drawn interest. Developer AvalonBay and Lockehouse Retail Group have proposed a mixed-use project for the 3-acre site bounded by Concord Boulevard, Galindo Street and Clayton Road. The development reportedly could include 250 to 300 apartments and 25,000 to 30,000 square feet of retail space anchored by a grocery store.
After years of flocking to Walnut Creek to build upscale apartment complexes, developers are excited about Concord's potential, said John Montagh, economic development and housing manager.
"We have a downtown BART station and we really have a jewel of a downtown that's vibrant and provides the elements of transit-oriented development that developers and millennials that want to have that experience can have."
The housing shortage squeezing the Bay Area has driven rents up in Concord, where the monthly average rent for a one-bedroom apartment was $1,474 in the first quarter of the year, according to real Answers, a Novato multifamily housing research firm.
Although it is unclear if these proposed apartment projects will include affordably priced units, the Association of Bay Area Governments has estimated the city needs to add 1,242 housing units that are affordable to very low- and low-income families by 2022.
[ See All News ]