Florida RE Investment Firm Recapitalizes Legacy Partners
March 21, 2019 byJohn Jordan forGlobeSt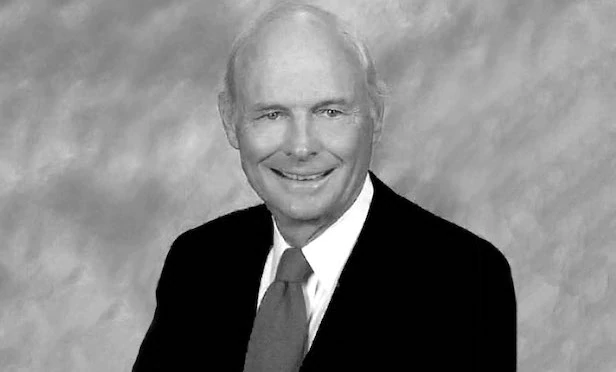 FOSTER CITY, CA—Locally-based national real estate development firm Legacy Partners reports that Naples, FL private equity real estate investment and development firm Collier Enterprises has recapitalized the firm that will enable the private enterprise to continue and in fact expand its operations.
No financial terms of the recapitalization were released. Legacy Partners, which has more than 50 years of multifamily development and management experience across the US, states that the financing deal with Collier Enterprises "will enable the real estate firm to continue their activities, which previously have occurred primarily in the Western United States, as they continue to expand with the recent opening of Orlando, Florida, and acquiring property for development in Hawaii."
Preston Butcher, the founder of Legacy Partners, will continue as chairman; W. Dean Henry will continue as CEO; and Guy Hays will continue as president of the firm, which is headquartered in Foster City, CA.
"We see this capitalization as an opportunity to usher in the next era of growth for Legacy Partners," says Legacy Partners CEO W. Dean Henry. "Our team will continue to focus on the regions where we have been successfully developing communities that appeal to those who want to live, work, and dine in walkable, cultural environments.  We also see significant opportunities in the Southeast United States, as well as the state of Hawaii where we are actively involved today."
Legacy Partners opened an office in Orlando, FL last year, according to multiple press reports and hired former Greystar managing director Deanna O'Brien as senior VP of operations, responsible for overseeing the company's developments and managed communities throughout the nation, according to a report in Multi Housing Pro.
Legacy Partners has either recently completed or has under construction nine rental communities in four western states. In addition, five new communities are expected to begin construction in 2019 and seven more in 2020.
"Legacy Partners is an organization that we know well. The depth and breadth of their market knowledge, the talent and skill of their development partners and their track record of building apartment communities of excellence is quite impressive," says Donald E. Huffner, Collier Enterprises president and CEO. "We are excited to invest and align ourselves with Legacy Partners as together we expand into a national platform."
Legacy Partners, founded in 1968, has regional offices in California, Colorado, Florida, Texas, and Washington and has developed or purchased more than 60,000 apartment homes in Arizona, California, Colorado, Florida, Nevada, Oregon, Texas and Washington.
Legacy Partners also provides management services for its own portfolio, as well as other owners. Combined, Legacy Partners manages a portfolio of more than 60 multifamily communities with more than 14,000 apartments homes.
[ See All News ]