Grand opening celebrates completion of luxury apartment complex in Costa Mesa
September 21, 2018 byLuke Money forLos Angeles Times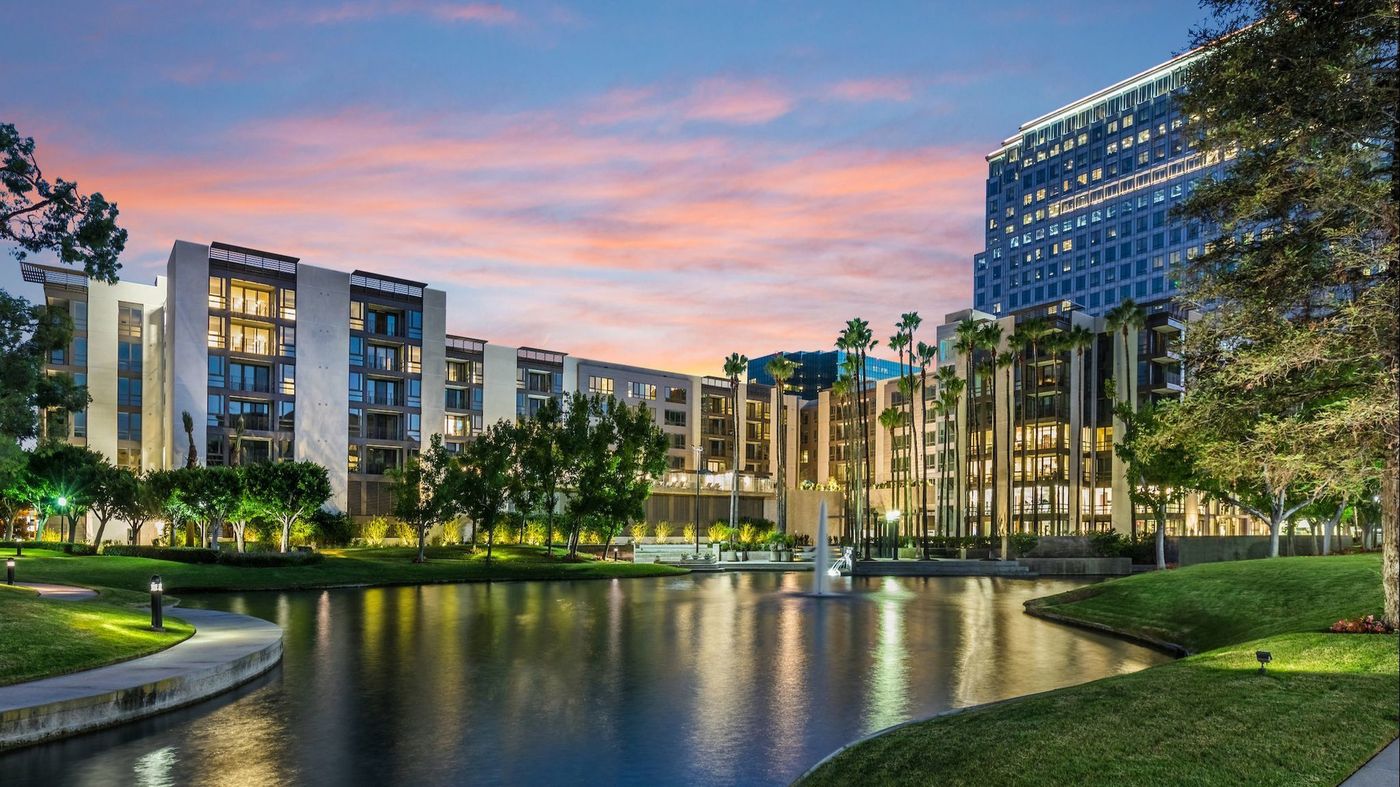 Hanging outside the apartments at 580 Anton in Costa Mesa are banners emblazoned with the words "The language of luxury."
Given what awaited visitors Thursday, it appears it's a language in which the complex is well-versed.
Guests at a grand-opening gala at the 250-unit community in the South Coast Metro district could have their photos taken in front of a backdrop flanked by orange and blue Lamborghinis.
Inside, they sipped champagne and savored hors d'oeuvres while taking in the gentle strumming of a harp, which later gave way to a four-piece band. And that was just for starters.
Thursday's celebration not only marked completion of the project but also gave the crowd of community members, businesspeople and city officials the chance to check out the high-end complex for themselves.
Located within walking distance of the Segerstrom Center for the Arts and South Coast Plaza, 580 Anton — named for its street address, 580 Anton Blvd. — features a blend of studio, one- and two-bedroom units and a bevy of onsite amenities.
Among those are a pet-friendly grooming salon, a collection of business meeting rooms, an outdoor barbecue area with plush seating, a bar and TVs, a relaxation room with massage chairs and a fitness center with views of a lake.
The development "sets new standards for the area — from arts and culture to fine dining and best-in-class residential amenities," said Timothy O'Brien, senior managing director at Legacy Partners​, the Bay Area firm behind the project. "It's truly an impressive living experience that took a village to bring to fruition."
O'Brien said the company is grateful to the city for its support and looks "forward to engaging further with the surrounding community to foster an even more connected neighborhood."
The project replaced a retail and dining center called Lakes Pavilions.
Diane Pritchett, executive director of the South Coast Metro Alliance, said Thursday that 580 Anton is "such a great complement to the area."
"It is just a perfect live, work, play environment, and they've really done a lot to make this a lifestyle," she said.
Apartments range from 657 to 1,216 square feet and monthly rents run from $2,212 to $4,254.
For more information about the complex, leasing and availability, visit 580Anton.com.
[ See All News ]