Legacy Partners Announces Pre-Leasing Available for New Luxury Apartment Development, The Maverick in Burien, WA
March 15, 2017 byThe Registry forThe Registry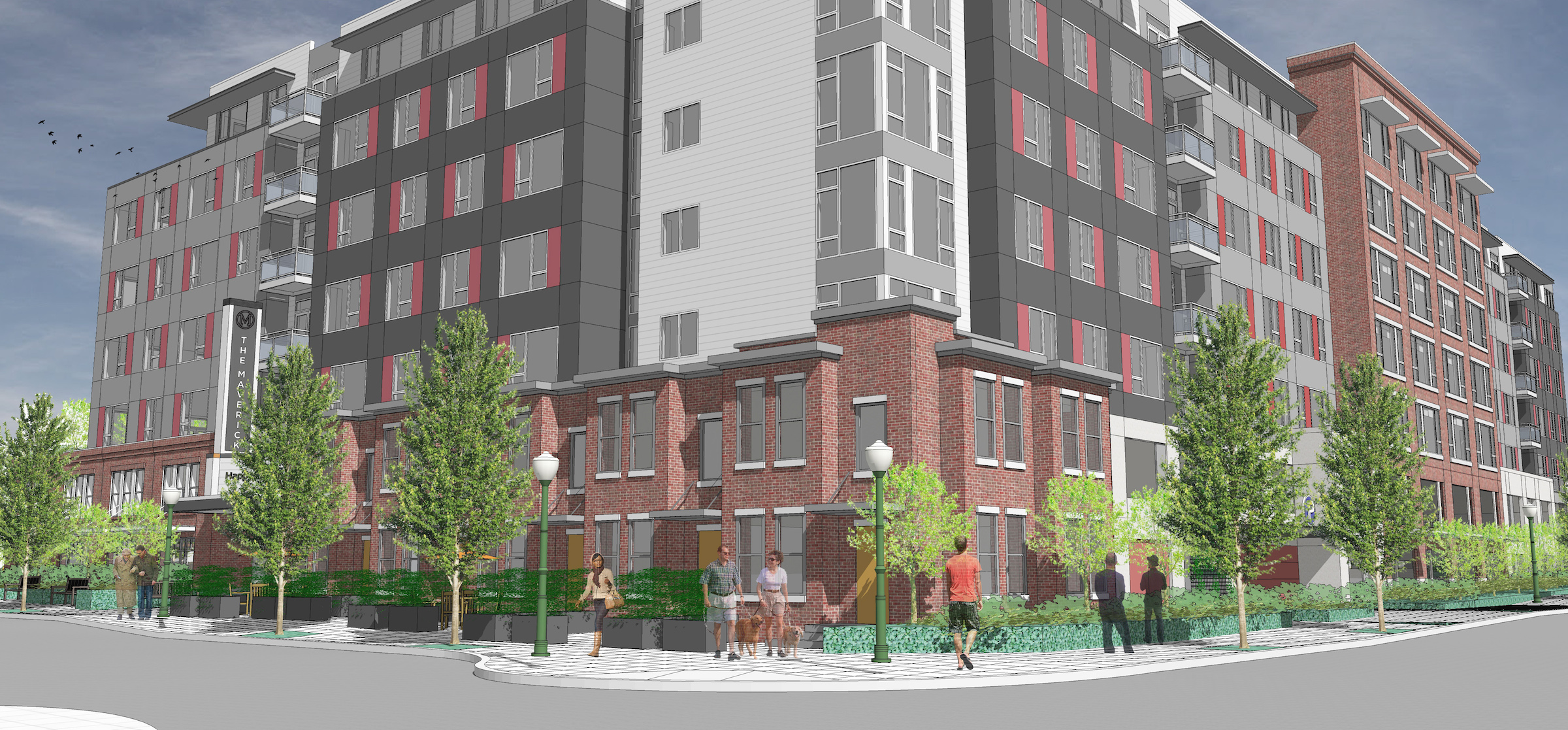 BURIEN, WA (March 8, 2017) – Legacy Partners, a privately owned national real estate firm in a joint venture with Pillar Properties, a privately-owned development company based in Seattle, announced today the start of pre-leasing for The Maverick, an apartment community located at 15045 5th Ave SW in Burien.
The 229-unit project is a mix of studio, one-bedroom and two-bedroom apartments, as well as townhomes. The new development is going to offer a diverse range of amenities that includes a movie theater, clubroom, fitness and yoga center, mezzanine café, library, fire pit, and a bike storage and repair club. Pricing will start at $1,150 for the studios and go up to just over $2,450 for the largest two-bedroom apartments. All 229 units are scheduled to reach completion in June of 2017.
"The amenities offered on site in addition to the community's location in the heart of Burien's vibrant town center make The Maverick an ideal location for residents interested in finding a healthy work-life balance," said Kerry Nicholson, Senior Managing Director of Legacy Partners. "Despite the wide array of amenities offered, residents of the Maverick will be paying hundreds of dollars per month less than equivalent units in Seattle or Bellevue."
The Maverick, located in the heart of Burien at Town Square Park, is just steps from the restaurants, stores and retail of Downtown Burien and just two blocks from King County Transit Center, offering express transit to downtown Seattle, Tukwila Link Light Rail station, and local routes to SeaTac Airport and onward to the Kent Valley.
The project is co-owned and has been co-developed by Legacy Partners and Pillar Properties with Legacy overseeing the property management. Compass General Construction is the general contractor on the project. Urbal Architecture, a firm known for their ability to balance old Main Street nostalgia with contemporary urban living, is the architect for the project.
About Legacy Partners
Legacy Partners, a privately held real estate firm founded in 1968 and headquartered in the San Francisco Bay area, owns, develops and manages multifamily communities throughout the United States. We have regional offices in California, Colorado, Texas, and Washington and have developed more than 60,000 apartment homes in Arizona, California, Colorado, Nevada, Oregon, Texas and Washington. Since our inception, we have worked with some of the world's largest financial institutions, life insurance companies, and real estate companies, consistently returning exceptional results.
In addition to development, Legacy Partners provides management services for our own portfolio, as well as other owners. Combined, we manage a portfolio of over 60 multifamily communities with more than 14,000 apartment homes, and with a gross value in excess of $2 billion. For further information, please visit legacypartners.com.
About Pillar Properties
Seattle based Pillar Properties develops, owns and manages luxury apartment residences that express the unique personality of signature neighborhoods in the Puget Sound area. This privately-owned family company emphasizes customer service with the goal of delivering a Quietly Awesome experience at every level of engagement. With 1,600 units in operation, Pillar Properties current holdings include The Lyric on Capitol Hill, The Corydon in the University District, The 101 in Kirkland, The Century in downtown Seattle, The Meyden in downtown Bellevue and the Stadium Place development in historic Pioneer Square. Pillar Properties was recently honored to be recognized as the 2016 Washington State Family Business of the Year.
Pillar Properties is also the developer for sister-company Merrill Gardens, tasked with driving the strategic growth initiatives and expanding the portfolio of senior housing assets with a nationwide footprint. Pillar Properties is currently managing an active development pipeline of over 1,500 units that will be delivered over the next few years. For more information, visit pillarproperties.com.
[ See All News ]