Legacy Partners Kicks Off LA-Area Marina Renovations
October 10, 2017 byEvelyn Jozsa forMulti-Housing News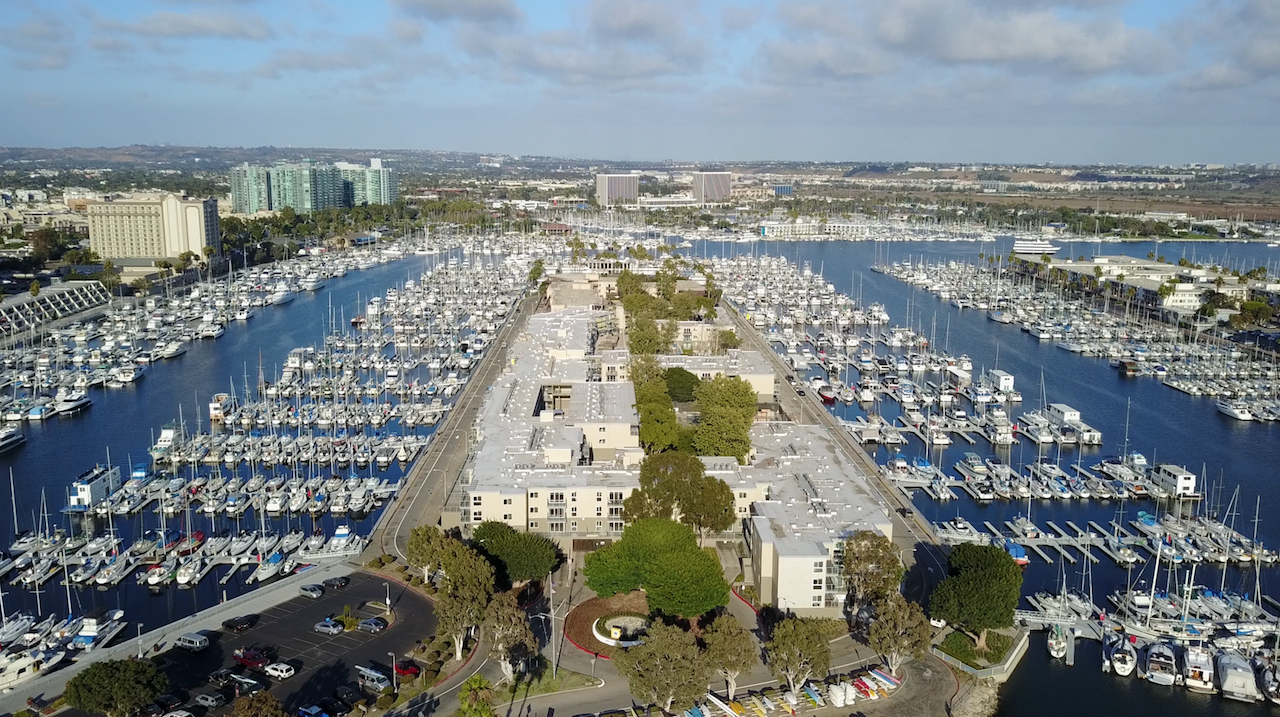 The company started the $65 million revamping of the 379-unit Wayfarer Apartments + Marina at the beginning of 2016. The current phase is slated for completion by early 2019.
Legacy Partners kicked off a new phase of renovations at Wayfarer Apartments + Marina, formerly known as Mariners Bay, in Marina del Rey, Calif. The multi-phase revamping of the 311-slip marina is slated for completion by early 2019. Renovations include the replacement of existing docks and upgrades of power and water service delivery, as well as the addition of high-speed cable and internet hookups.
"The Marina has been maintained along the way, but the time has come for it to be replaced with state-of-the-art infrastructure," said Tim O'Brien, senior managing director of Legacy Partners, in prepared remarks. Bellingham Marine, a leading expert on marine construction and dock systems, is the contractor.
"It should be a seamless renovation since, fortunately, most existing tenants will not be displaced due to the Marina's current vacancy. Tenants at the Marina have been notified and will be allowed to temporarily relocate to other parts of the Marina while the renovation occurs," O'Brien added.
FOUR-PHASE APARTMENT RENOVATIONS
The 379-unit community and the marina were built in the mid-1970s. Legacy Partners started the $65 million renovations of the entire property in January 2016.
Wayfarer Apartments + Marina underwent three phases of renovations in the past year. The fourth phase, which includes the revitalization of 81 units, is underway and is scheduled for completion in November. The buildings renovated in the first two phases are now fully leased. Units in the third phase are also expected to be occupied by next month.
Apartment renovations included updates to all appliances, fixtures and balconies, as well as installation of high-efficiency windows, central heating and air conditioning and three lighted tennis courts. The property is comprised of a mix of studios, one-, two- and three-bedroom units.
Surrounded by water on three sides, 70 percent of the apartments provide panoramic waterfront views. Shops, restaurants, Venice Beach, Santa Monica and the rest of Silicon Beach are within easy reach. Waterfront amenities include a pool and spa, terrace, lighted tennis courts, lighted sand and volleyball court and fitness center with separate yoga studio.
[ See All News ]