Legacy Unveils MXU MF in Redmond, WA
November 14, 2018 byDennis Kaiser forConnect Media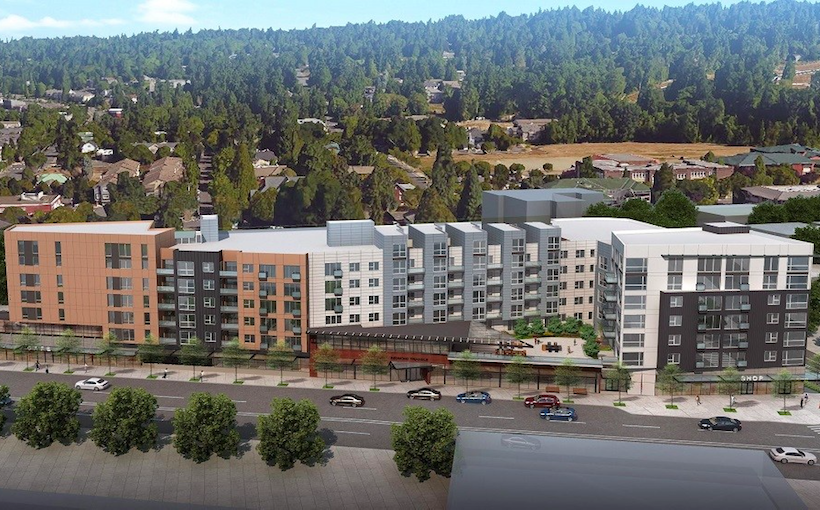 Legacy Partners opened The Triangle, a six-story, 195-unit apartment community at 16450 Redmond Way in downtown Redmond, WA. Located on a triangular lot at the intersection of Redmond Way, 166th Ave NE and NE 79th Street, the mixed-use multifamily building features a mix of one and two-bedroom apartments, lofts, and live/work units, plus 9,500 square feet of amenities, 195 parking stalls, and 4,775 square feet of retail space.
Legacy's Kerry Nicholson says, "Downtown Redmond has become a highly-desired environment with the energy and choices found in true city living."
Situated between the neighborhoods of Old Town and Anderson Park, the property is just blocks from Redmond Town Center and Trader Joe's, as well as dozens of restaurants and cafés. The building is only three blocks from the future light rail station.
[ See All News ]