Lewisville project will include apartments and restaurants
March 9, 2022 by Steve Brown for Dallas Morning News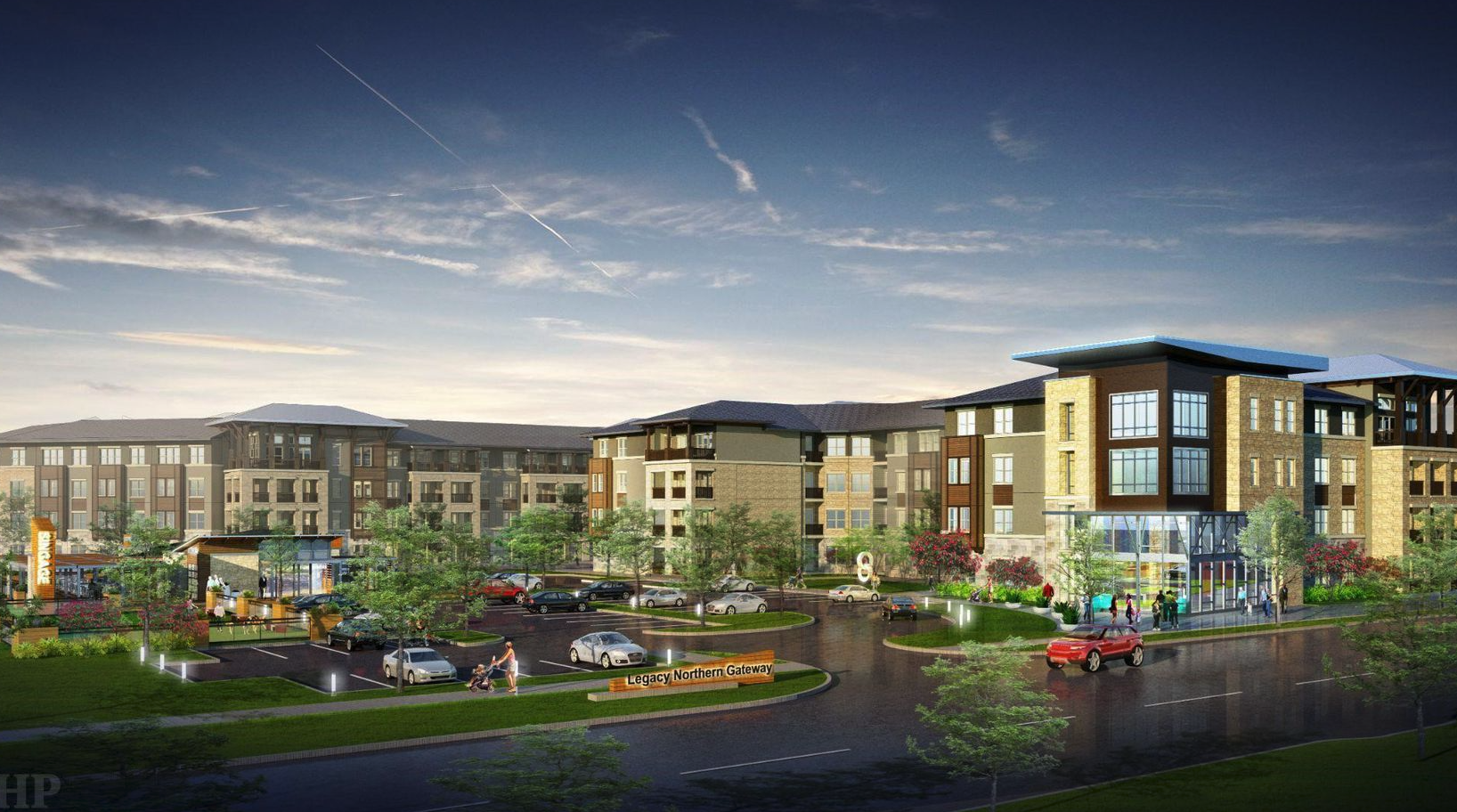 Developers have secured funding for a new retail and apartment project in Lewisville.

California-based builder Legacy Partners is constructing the 296-unit Merit mixed-use project on Interstate 35E. The community is scheduled to open in mid-2023.

"The community's location really cannot be surpassed," Matt Brendel, senior managing director at Legacy, said in a statement. "Future residents will be less than 20 minutes from major employment centers, including Las Colinas, Frisco and Plano.

"Merit is also within close proximity to historic Old Town Lewisville and the Shops at Highland Village, which offer numerous shopping, entertainment and dining options."

The Lewisville rental community will include apartments ranging from 630 to 1,500 square feet, plus a co-working space with conference rooms, a resort-style pool, a fitness center, a dog spa and a gaming courtyard with a fire pit and an outdoor grilling station.

Dallas-based JHP Architecture is the designer for Merit. The project is being built by Provident General Contractors.

Berkadia Real Estate Advisors arranged more than $20 million in equity investment for the Lewisville project with Pondmoon Capital Holdings USA.

"Merit is our fifth project in this region," said Patrick Chen, CEO of Pondmoon Capital, which operates from offices in New York and Beijing, Shanghai and Hong Kong. "We're particularly thrilled to partner with Legacy Partners on this exciting opportunity that will bring an elevated living experience to an area that has seen a dramatic increase in jobs and demand for apartment living.

"Rapid job growth and sustainable demand for rental residences are the main drivers for our focus on Sun Belt markets such as Texas and Southern California," he said. "We are confident that Merit will be another example of a high-quality residential community to meet market demand as well as another success for our investors."

Pondmoon Capital raises real estate investment funds from institutional and individual investors from Asia.

Berkadia's Chinmay Bhatt, Cody Kirkpatrick and Noam Franklin arranged the development joint venture with Legacy Partners and Pondmoon Capital.

"In today's challenging cost environment, the capital partner and our client worked collaboratively to get the deal closed," said Bhatt. "It's this type of collaborative approach that will help these two groups execute more projects together in the future."

The Lewisville project is the latest local development for Legacy Partners. The builder is finishing Galatyn Park Station, a 361-unit, transit-oriented apartment community on U.S. Highway 75 in Richardson.

Dallas-Fort Worth leads the nation in apartment construction with more than 40,000 units on the way. Existing D-FW apartments have a less than 3% vacancy.
[ See All News ]