New boss at Legacy Partners in Seattle has same name as the old boss
May 27, 2022 byMark Stiles forPuget Sound Business Journal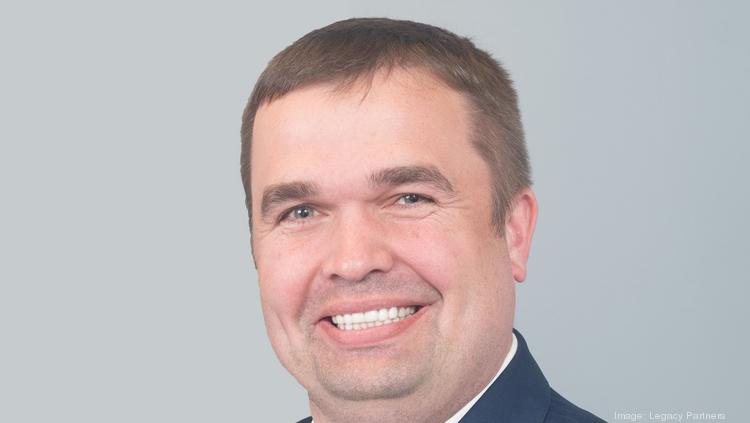 Parker Nicholson has taken over as senior managing director of multifamily developer Legacy Partners' Northwest region, a post his dad, Kerry, has held for 23 years.
Kerry Nicholson said this transition was not planned when his son joined the company nine years ago. But it's not a surprise given the interest the younger Nicholson showed in the business at an early age.
"Even when Parker was in high school, he took great interest in reading any draft equity or debt pitches I left lying around," his dad said in an email interview. He added he always returned the pitches with questions written in the margins and suggestions for improvements.
Privately owned Foster City, California-based Legacy Partners is a 344-employee company that develops, buys and manages apartment assets mostly in the West but also in Texas and Florida. Nationally, it manages over 12,000 units.
In the Puget Sound region, the company's six-member development team is building the first phase of a 620-unit project in downtown Redmond. The site is across the street from what will be the terminus of Sound Transit's Eastlink extension.
Legacy expects to start construction on the second phase this summer and on another transit- oriented development, a 275-unit project in the Bel-Red corridor.
Parker Nicholson said the company is finishing due diligence on a 240-unit garden-style project in University Place, and is looking at a project in Boise, Idaho. DWS (formerly Deutsche Asset Management) will be the University Place project equity provider. In Hawaii, the company also is developing a 324-unit garden project on Maui and looking "at some possible opportunities on Oahu," Parker Nicholson said.
"The Seattle and Portland markets will continue to be our most important," he added, noting Legacy has had a continuous presence in the Pacific Northwest since 1973, when W. Dean Henry, today the company CEO, opened the office.
"Our roots are deeper here than hardly anyone else in the multifamily business," Parker Nicholson said.
He added that despite the Puget Sound region market getting "very challenging" due to long entitlement processes, cost pressures and rising interest rates, the company remains confident in the area. The 25-member Northwest property management team oversees nearly 1,300 units, with just over three-quarters of them third-party contracts.
Kerry Nicholson said he did not select his son to take the helm of the Seattle office. "It was our CEO, Dean Henry, and president, Guy Hays, who made that call," he said.
Kerry Nicholson has been in commercial real estate in Seattle for 44 years. He has completed or is working on 24 projects totaling 6,419 units at a cost of nearly $1.9 billion.
He said he hopes to find "a perfect balance of having a modest number of hours devoted to overseeing the Maui deal," while spending more time with his five grandkids and traveling.
"It is a somewhat remarkable feeling to see my son become regional partner and to continue the legacy with Legacy. I've worked more years than I intended to, largely because of the special joy of getting to work on amazing projects with my son," he said.
[ See All News ]