Project near Universal adds to region's $3B apartment pipeline
February 20, 2020 byJack Witthaus forOrlando Business Journal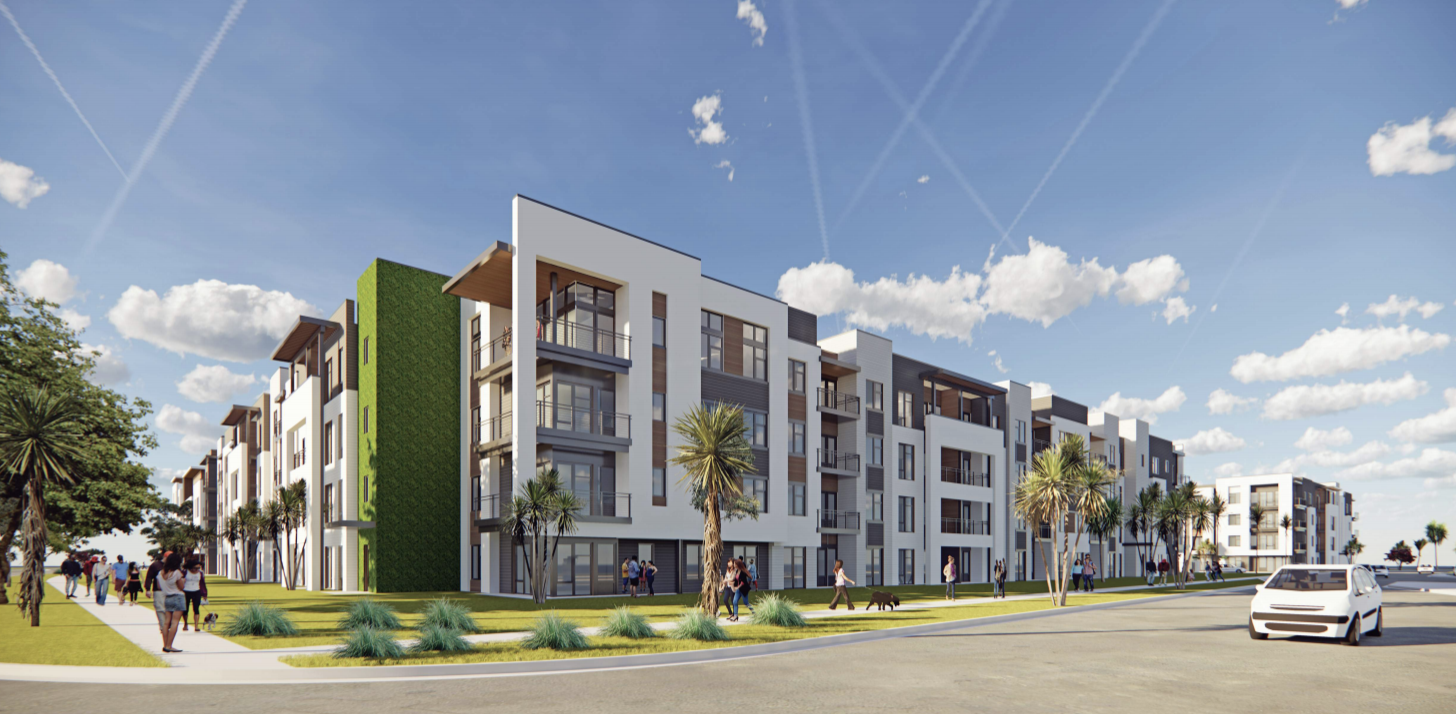 Legacy Partners plans to break ground on a 350-unit project near Universal.
A developer plans to break ground on another apartment project as multifamily construction continues to bloom across Central Florida.
Foster City, California-based Legacy Partners — in a joint venture with Dallas-based Phoenix Capital Partners — plans to toss dirt before the end of the month on a 350-unit, four-story apartment complex southwest of Universal Boulevard and Carrier Drive at 7488 Universal Blvd.
The estimated cost of the project is more than $66 million, based on industry standards. Republic Square LLC paid $11.5 million for 11 acres on Feb. 13, according to Orange County records. Orlando-based property owner Republic Properties Inc. was the seller.
The project is expected to be completed by summer 2021 and will feature one- to three-bedroom apartments that average 912 square feet. Amenities conclude a fitness center, sports lounge, pet spa, saltwater pool, stainless steel appliances and more.
Atlanta-based Dwell Design Studio is the architect and Jacksonville-based Summit Contracting Group Inc. is the general contractor. It's located near growing employers such as Universal Studios and Lockheed Martin Corp. "This project offers accessibility to the area's largest employers and the city's Restaurant Row," Jon Wood, Legacy's senior managing director in the Southeast, said in a prepared statement.

It's the latest project in Central Florida's $3 billion proposed apartment project pipeline to start construction. And there's demand for these projects as the region welcomes 1,500 new residents each week and areas such as the tourist corridor continue to add new jobs to support the local $75.2 billion tourist industry.
Apartment properties are signing on average 20 apartment leases per month in the strongest submarkets in the area, including downtown and Maitland. That shows demand for new Central Florida projects. "They're hardly struggling," said Luke Wickham, senior managing director in the Orlando office of Institutional Property Advisors, who isn't involved with the project.
Apartment demand is high in the South-1 submarket, which includes the Legacy project, with vacancy rates among the lowest in Orlando at 3.8% — lower than Orlando's average of 3.5%, according to Charlotte, North Carolina-based RealData Inc. Meanwhile, the average monthly rent in that submarket is $1,188, compared with Orlando's average of $1,335 a month.
[ See All News ]