Slowing Rent Growth Not Setting Off Alarms
January 31, 2017 byLisa Brown forGlobeSt.com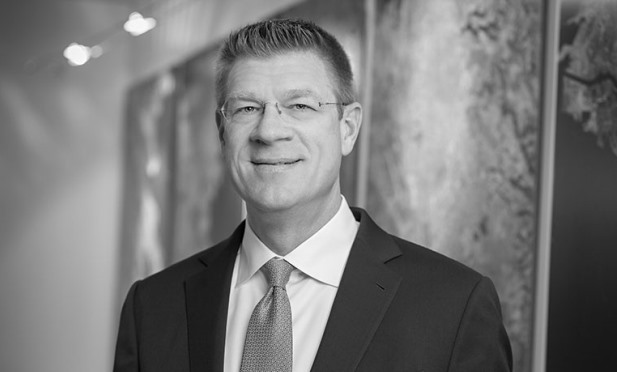 SAN FRANCISCO—Albeit at a slower pace, there is still positive rent growth in some markets, wages continue to grow, national unemployment is less than 5% and the millennial population continues to rent.
Hays says capital is available for well-located projects meeting target risk-adjusted returns.
SAN FRANCISCO—The Bay Area has a strong economy and an attractive lifestyle that continues to drive in-migration. While some cities have been able to absorb new supply better than others, decelerating rents have been a trend overall, such as in San Francisco and Denver, two metros that had significant supply increases in 2016.
Rents began decelerating nationally in the second half of 2016 and a report by Yardi Matrix indicates that trend continuing into 2017. One reason is the mismatch between demand and supply, which is already producing a slowdown in high-rent markets.
Guy Hays, president of Legacy Partners, recently discussed the slowdown in rent growth, notable acquisitions and areas of concern in this exclusive.
GlobeSt.com: What types of market dynamics are currently in play that support more multifamily housing? 
Guy Hays: Albeit at a slower pace, there is still positive rent growth in some major markets and where rents are flat, they remain at very healthy levels. Wages continue to grow and unemployment is less than 5% nationally. Most importantly for multifamily, the millennial (age 20 to 34) population continues to grow and doesn't reach its peak until 2024, and then is projected to remain at that level for quite some time. This age group has been a strong source of renters of apartments and is also garnering a large share of the high-paying jobs that are being created today.
GlobeSt.com: What are some of the recent Bay Area acquisitions that were of note? 
Hays: At the end of 2016, we acquired the Renaissance Apartments in Concord and started construction on a 180-unit phase two of that project. In addition, Legacy Partners also broke ground on four new development projects and completed construction on two projects in California and Washington.
GlobeSt.com: Do you include any affordable units in your developments? 
Hays: Generally speaking, between 10 to 15% of the units in many of our new developments are affordable.
GlobeSt.com: What do you see on the 2017 horizon that will be promising to development and/or acquisitions? 
Hays: Equity capital is still available for well-located projects that meet target risk-adjusted return hurdles.
GlobeSt.com: Any speedbumps? 
Hays: Construction lending has gotten tighter due to increased capital reserve requirements and other regulations imposed by Dodd-Frank and Basel III. The high cost of construction labor and materials continues to be of concern for new developments.
[ See All News ]