Value-Add Power Plays
November 13, 2019 byScott Sowers forMutlifamily Executive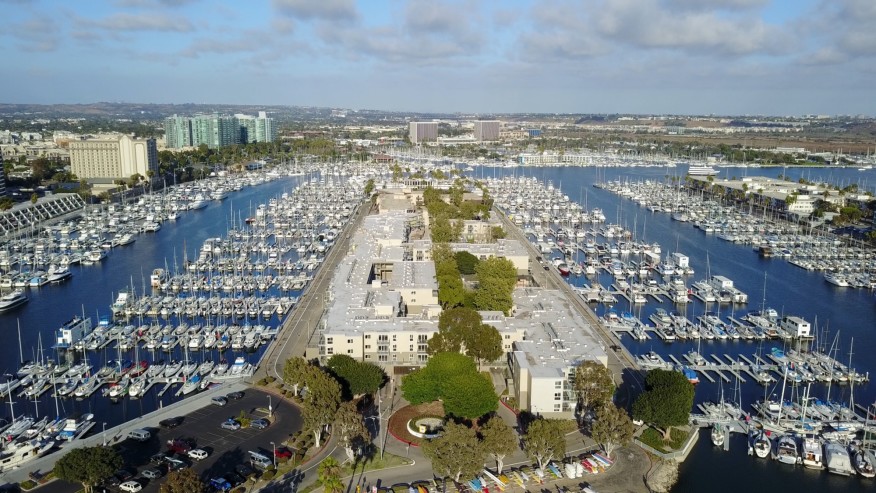 Demographic shifts happening across the country are raising the profile of multifamily investments. Properties in need of upgrades near transit, schools, and in areas where affordability is a key issue are getting a hard review from companies specializing in the upgrade process. What are they looking for, what must be fixed, and how much of a return is possible by delving into the world of value-add multifamily fixer-uppers? Here are three real-world examples of what's possible.
Top-of-the-Line Technology
Originally developed in the late 1980s, the Villages at Montpelier, a 520-unit community in Laurel, Md., was in need of a serious makeover. Morgan Properties, an owner of value-add properties, deemed the outdated community a worthy candidate for fresh upgrades and new amenities to serve its diverse renter portfolio.
The apartment community features expansive floor plan options, including one-, two-, and three-bedroom units with dens, offices, and private balconies and patios. Morgan Properties, based in King of Prussia, Pa., took stock and decided upgrades to the fitness, business, and leasing centers were in order along with the addition of a yoga studio and a game room.
Bringing the property's technology into the 21st century was the most important step in the one-year renovation. Morgan Properties turned the community's old pool house, which hadn't been used for nearly 10 years before the company acquired the property, into a top-of-the-line leasing center with modern technology including USB outlet charging stations, a 55-inch touchscreen TV, and iPad kiosks.
"Today's renters, which largely consist of millennials and Gen Z, rank technology as a must-have and a deal breaker when it comes to choosing a place to call home," says Carol Jackson, area vice president at Morgan Properties. "The upgraded leasing center's advanced technology, which includes iPad kiosks to assist with virtual tours, lease signings, and paying rent, made it that much easier for the Villages at Montpelier to attract and retain local renters in these age groups."
It also gutted the old leasing center to replace the lackluster fitness room that had only four exercise machines. The new, more functional fitness center includes floor-to-ceiling glass doors, new cardio equipment, custom furniture, and tile flooring.
The renovations allowed Morgan Properties to raise the rents from an average of $1,302 to $1,442 a month. Jackson adds, "Owners must really take a good look at average household income, as well as job growth and stability in the area, when deciding how much to raise rents. Implementing the right upgrades can attract new residents and increase ROI anywhere from 10% to 31% of its initial value."
Just Like New
Less than 2 miles from the Texas A&M campus in College Station, Texas, the 16-unit 979 North project was ripe for a transformation. When acquired, it was outdated and neglected with small two-bedroom, one-bathroom floor plans and purple siding. The development team wanted to create a product that was more like new construction than a remodel.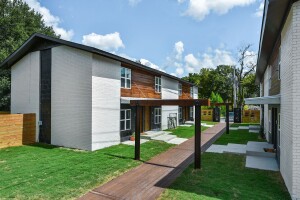 "We did not renew any leases and even paid the tenants who had a longer-term lease in place in order to vacate the property," says Caleb Venable, founder of Bluestone Partners Construction based in Bryan-College Station, Texas. "The extent of the rehab was such that we needed people out and needed to completely rebrand the property. We would not have been able to sell or market the higher rents with only a few of the units being rehabbed at a time. The whole exterior and interior needed to be touched at once and brought back to the market in a fresh and new way."
Targeting young professionals and students looking for updated single-occupancy units close to campus, restaurants, and nightlife, the units are now configured as one-bedroom, one-bath apartments, each with two parking spaces. Renovations included sprucing up the courtyard, adding curb appeal to the duplex-style units, and giving each one a backyard patio with privacy walls. The relatively simple yet dramatic changes to the exterior were matched by interior renovations by builder, architect, and interior designer Bluestone Partners Construction and developer Westfield Development.
On the outside, the design team painted the brick buildings, removed the purple siding, changed address numbers, added fencing, and reimagined the steel awnings suspended above the building's entry points. The interiors were completely remodeled by removing an exterior wall that originally divided the space into two bedrooms. The second bedroom became an oversized closet complete with built-ins, a storage bench, and a laundry room all accessible to the bedroom via sliding double barn doors. The kitchen layout was reworked with the refrigerator moving to a more efficient location.
Prior to the $2 million, six-month renovation, rents came in at $500 a month. Now the units are renting for more than double that at $1,100 to $1,250 a month.
Waterfront Lifestyle
National real estate firm Legacy Partners made a commitment to do more than cosmetic upgrades when repositioning the sleepy Mariners Bay community in Marina del Rey, Calif. It was an opportunity to reimagine the classic 1975 vintage waterfront property with 379 units over 19 acres in a prime locale that highlights an active West Coast waterfront lifestyle. The development team focused on bringing a fresh approach to nautical living to the community's 21st century audience.
The community was rebranded as Wayfarer Apartments and Marina, sparked by Wayfarer sunglasses and John F. Kennedy on his boat, in line with the timeless fashion sense of its target market—educated, white-collar professionals with active lifestyles. All 379 pet-friendly units received an open concept floor plan with new stainless steel appliances, solid wood cabinetry, washers and dryers, and quartz countertops. The building envelope was improved with high-efficiency windows and glass-enclosed decks. The leasing center, pool, spa, and boater lounge also were enhanced.
Upgrades were made to three lighted tennis courts, a sand volleyball court, and 311 boat slips. The owners increased common areas by adding a 4,000-square-foot private park with a fireplace, a sun deck, and barbecue grills. The property invested in a new modern fitness center with courtesy kayaks, paddleboards, and bikes.
The renovation lasted nearly four years and cost $65 million. Average monthly rents went from $2,610 to $3,647.
Legacy Partners was compelled to do the renovation due to nearby competition. "There was new Class A product in the market, which we targeted to be 10% to 15% less than," says Tim O'Brien, senior managing director at Legacy Partners. "After renovation, our actual rents exceeded the existing new product in the market in some instances."
Despite the price competition, the reimagined property exceeded the absorption goal of 20 units per month and garnered a 4.7 Yelp rating while it was under construction, which was done in phases.
Making the Big Decisions
All three projects share similarities and differences. But deciding what upgrades to add reveals some common themes beyond state-of-the-art fitness centers.
"Today's renter requires convenience and consistency," says Morgan Properties' Jackson. "If an owner's property is not offering these basic concepts due to outdated infrastructure or design, it may be time to upgrade. Two prime examples of this are in-unit washers and dryers as well as technology, which were once deemed luxuries and are now considered deal breakers among millennials and Gen Z."
Venable adds that he likes to start by looking at the basics. "After we address the critical needs of the structure, including the mechanical, electrical, and plumbing systems, we cost out the wants and desires we have that will make it updated and sellable," he says. "Then compare that number to the market and see what needs to come off. Sometimes there's an obvious choice, and sometimes we just have to roll the dice and see if potential buyers or renters see the same value for the dollar that we do."
[ See All News ]