Legacy Partners Grows Southern U.S. Presence with Three Major Hires
January 7, 2020 byEditor forCity Biz List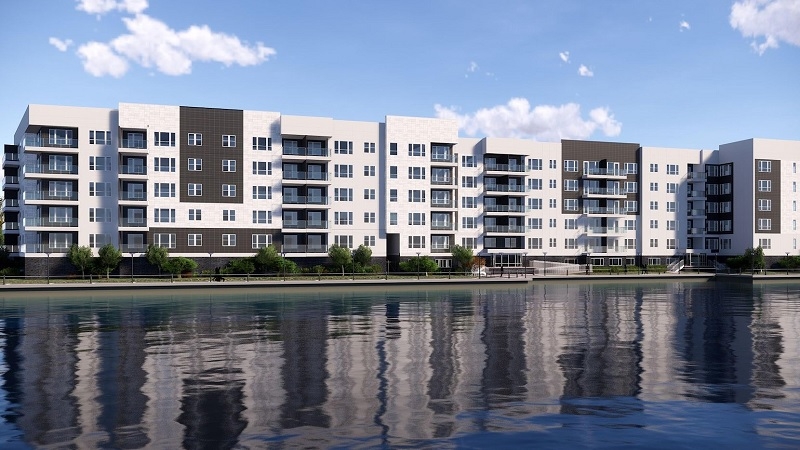 Legacy Partners, a privately-held national real estate firm, announced today the hiring of Texas multifamily executive Matt Brendel as Senior Managing Director, Southwest; Florida real estate developer Naeem Coleman as Managing Director, Southeast; and, multifamily construction veteran Arn McFern, as Vice President of Construction, Southeast.
Brendel was previously the Divisional President and Managing Partner of JPI, a national developer and builder of Class A multifamily housing, where he led the acquisition, development, construction and operations of over 30 communities with a combined project value of over $2 billion. He now joins Legacy's long-standing Senior Managing Director, Spencer Stuart, in their Dallas office.
"Legacy Partners' reputation precedes itself," said Brendel. "I'm looking forward to working alongside Spencer, and the rest of the talented national team, as we continue to grow the company's footprint throughout Texas and other parts of the Southwest."
In his new role, Brendel will manage the development, construction, acquisition, and operations of Legacy's Southwest properties, which includes 880 LYN (formerly Legacy at Lakeshore), in Irving.
"Our regional portfolio is expanding at a rapid pace," said Spencer Stuart. "Matt's well-rounded multifamily experience and deep industry knowledge make him a huge asset to our team and to our long-term growth strategy."
Brendel received an M.S. in Finance and B.B.A. in Accounting from Texas A&M University and is a Multifamily Leadership Board Member of the National Association of Home Builders.
In June 2018, Legacy expanded their operations into the Southeast by opening an Orlando-area office, its sixth office nationwide.
Coleman joins Legacy from Orlando-based Tavistock Development Company where, as Senior Project Manager, he oversaw the design and construction of the 32-acre Pier Sixty-Six development in Fort Lauderdale. Prior to that, he led the Orlando office as the Director of Development for the Pizzuti Companies.
As Managing Director, Southeast, Coleman will report to Jon C. Wood, the Senior Managing Director, Southeast. He will be responsible for underwriting site acquisitions and overseeing the development of projects throughout the Southeast region. He will also assist with locating new development opportunities, as well as managing the project entitlement and design process.
Coleman received a Master's in Public Administration from the University of Central Florida and his B.S from Virginia Commonwealth University.
McFern, who joins Wood and Coleman in the Orlando office, has nearly three decades of multifamily construction experience. As Vice President of Construction, he will oversee the pre-construction and construction of Legacy's projects, including the management of third party general contractors.
McFern was previously a Construction Consultant with Summit Contracting and a Senior Construction Manager with Crescent Communities where he helped deliver more than 10,000 units. He is a Licensed General Contractor in the State of Florida.
"We're thrilled to be a part of Legacy's Southeast expansion," said Coleman and McFern. "With Jon Wood at the helm, we're poised for a big 2020 and beyond throughout Florida and the Southeast."
About Legacy Partners
Legacy Partners (Legacy), a privately held real estate firm founded in 1968 and headquartered in the San Francisco Bay Area, owns, develops and manages multifamily communities throughout the United States. Legacy has regional offices in California, Colorado, Florida, Texas, and Washington and has developed more than 60,000 apartment homes in Arizona, California, Colorado, Nevada, Oregon, Texas, and Washington. Since inception, Legacy has worked with some of the world's largest financial institutions, life insurance companies, and real estate companies, consistently delivering exceptional results.
Legacy provides management services for its own portfolio, as well as other owners. Combined, Legacy manages a portfolio of over 60 multifamily communities with more than 14,000 apartment homes, and with a gross value in excess of $2 billion. For further information, please visit legacypartners.com.
[ See All News ]